Now is your chance to be part of a World Record attempt for the Guinness Book of Records!
Guy Leech, known as Australias No.1 fitness coach and seven-times Ironman winner, will be leading the attempt to set the record for The Citrolife Worlds Largest Core Fitness Circuit Class and you could be there too!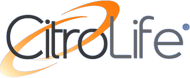 The rules of the event are:
3 minutes exercise at 10 stations for a total of a 30 minutes exercise class. There will be 1-2 minutes rest between each station, all body weight exercises, no equipment necessary. It will be fun and frantic, with the Guinness Book of Records officials at the ready!
Do something different with your morning exercise and join us in our attempt to set a world record!
Simply register online now.