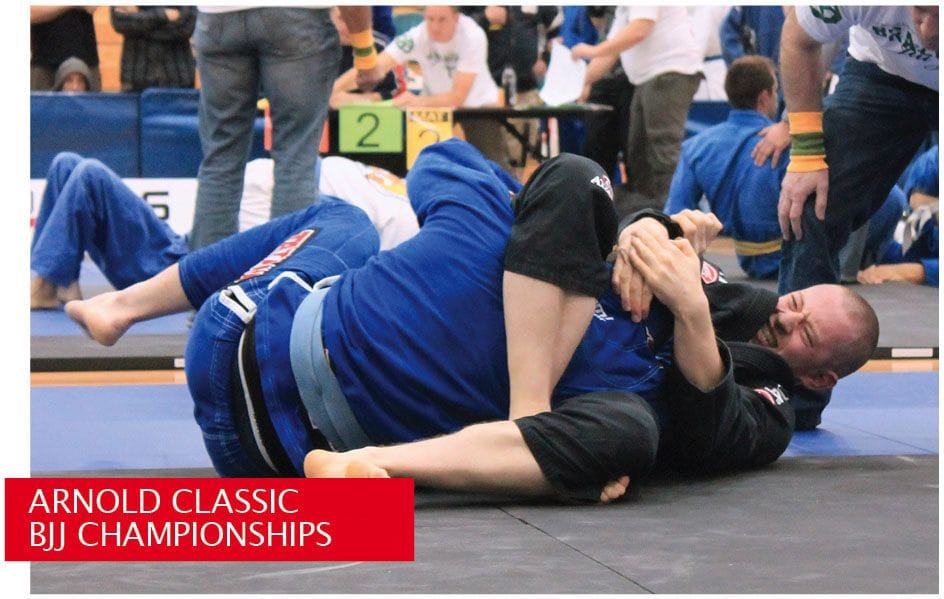 EVENT
DIRECTOR

Silvio Morelli

EVENT
PROMOTER

John Will
5th Dan Black Belt
Geido Kai Karate Do

CEO
Blitz Publications & Multi Media Group Pty Ltd

5th Degree Black Belt
Machado Brazilian Jiu Jitsu

Principal Instructor Black Belt Studios Geelong

Contact Us
bjj@arnoldclassic.com.au

P: (03) 5244 3084
Arnold Classic Martial Arts Festival
BJJ-Brazilian Jiu Jitsu

The Arnold BJJ Championship showcases the martial art that took the world by storm 20 years ago when it was first introduced to worldwide audiences at UFC 1, and came to be most famously known for its devastating ground-fighting techniques.

The event will be run and managed by none other than the father of Australian BJJ, Mr John Will who is credited as spearheading the BJJ movement downunder.

This spectacular three-day Brazilian Jiu-Jitsu Championship is a Goodwill event and is open to all BJJ practitioners regardless of affiliation.
Every registered competitor will receive an event entry kit including an exclusive Arnold Classic gift, a commemorative Arnold Classic poster, health and fitness products, vouchers, and a 3-day Expo Pass.